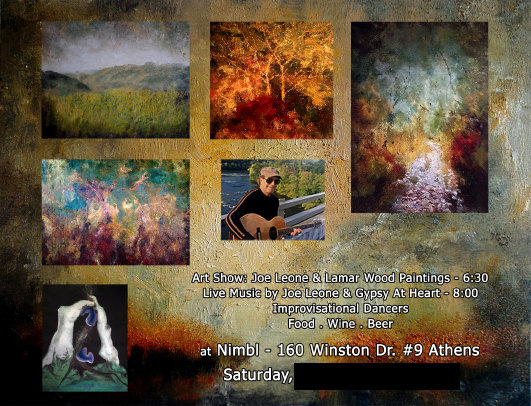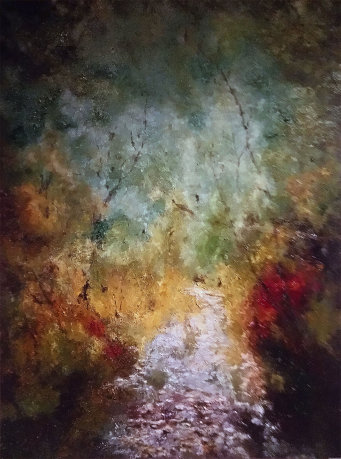 Artist: oil paintings, chalk pastels, & wall hangings

Musician: composer and performer of world fusion music. Fusing influences of many genres from Middle Easter and Indian ragas, to Latin, Contemporary Classical, folk, and jazz.

Writer: poetry, lyricist, prose

Workshop Facilitator: music composition, guided meditations/visualizations, spiritual psychology
Graduated the University of Georgia
in Environmental Design

Master of RoHun Therapy, Spiritual Psychotherapy
Certified Medium with The Arthur Ford Foundation
Non-denominational Minister with The Church of Wisdom

Studied with Patricia Hayes, Delphi University
McCaysville, GA

Holistic Therapies:
Acupressure Massage, Reflexology,
CranioSacral Therapy, Energy Work



Formal Studies
Other Websites...
404-312-0343
Born and raised on Long Island, New York, Joseph Leone is a Georgia based artist who works mostly in oils. He earned a degree in Environmental Design and Horticulture from the University of Georgia.

Joseph's paintings reflect both deep introspection and spontaneity. An intuitive love of nature beautifully informs his use of composition, color, and light, through a process that allows and encourages an initial concept or inner impression to develop its own unprompted identity. As a result, Joseph's paintings create a dreamlike, almost mystical vision, drawing the viewer into the paintings through their rich brushwork and texture. No one simply observes Joseph's art; one feels it. Through his work, Joseph hopes to share and communicate a sense of tranquility, joy, and wonder that transcends the obvious.

Joseph, who works primarily in oils and chalk pastels, sells his paintings privately and also accepts commissions. In addition to his visual artwork, Joseph is an accomplished musician and writer, composing both songs and poetry. Currently he performs his original music with world musicians from India and the Middle East.

About the Artist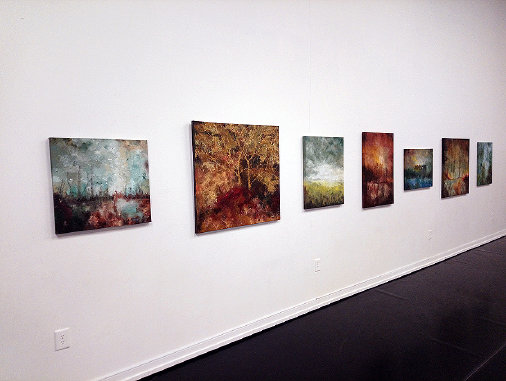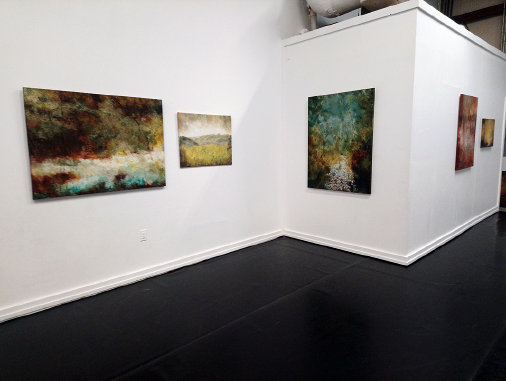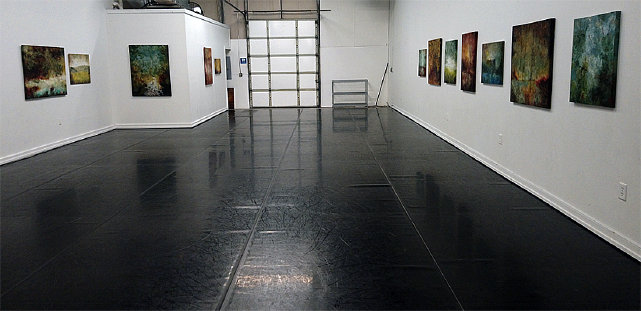 Current Show at Nimbl Studio
If you would like to make an appointment to see the art exhibit separately, or with a small group, please email Joseph Leone to schedule a time.

Please enter Nimbl by way of the rear garage door, which will remain open for fresh air. Exiting will be through the front door of Nimbl. While viewing the exhibit, remain at least 6 feet apart.

Address for Nimbl: 160 Winston Dr #9, Athens, GA 30607
Current Show at Nimbl Studio


My most recent series of paintings ("Inner Forms") explores my inner impressions of nature's beauty. Interpreted and displayed as a dreamlike expression or vision, these paintings capture the essence of an imagined, seen, or remembered visual space. In these visionary paintings, I hope to convey a sense of tranquility, joy, and wonder that transcends the obvious.

I love painting with oils because of their rich color and sensuousness texture. As I paint, the slowness and variety of the oils' drying times encourage me to think and react in a more deliberate and thoughtful way. The paintings and I grow together, allowing consideration for plenty of spontaneity. Through this organic process, my paintings take on a life of their own, almost directing my next intuitive stroke of the brush. Sometimes with dabs of paint and at other times with bold brush strokes, I often blend colors and textures directly on the canvas. The result that I am striving for is to create something intriguing to examine on every inch of the canvas. At times I will finish a piece with fine details to accentuate particular areas of the artwork. This richness of detail allows the paintings to continue to reveal themselves over time.

I am a musician as well as a painter. Interestingly, my process of composing music and painting is quite similar. No matter the genre, from classical to world music scales, my goal has always been to create something unique and intriguing. I often blend different musical styles and influences, striving to reach an "in the moment" creative space. With music, I can best describe this process as hearing the next melody or progression in my head. It is this intuitive, creative mélange of the visionary process that I have attempted to convey in this exhibit, "Inner Forms."